Brunch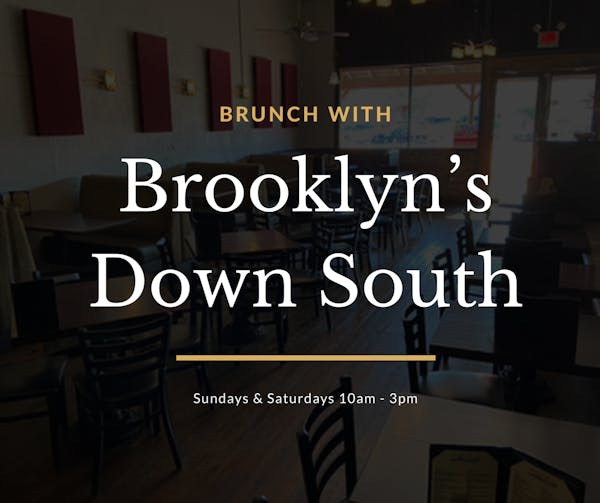 Brunch is always such a great time and we've made it even greater! We've included to our menu a seasonal Benedict that is available every Saturday and Sunday until 3pm and changes every month! This month we have the Ratatouille Eggs Benedict! Which is roasted vegetables (onion, mushrooms, eggplant, zucchini and tomatoes), poached eggs, traditional hollandaise sauce, and grilled tomatoes with a herbs garlic oil.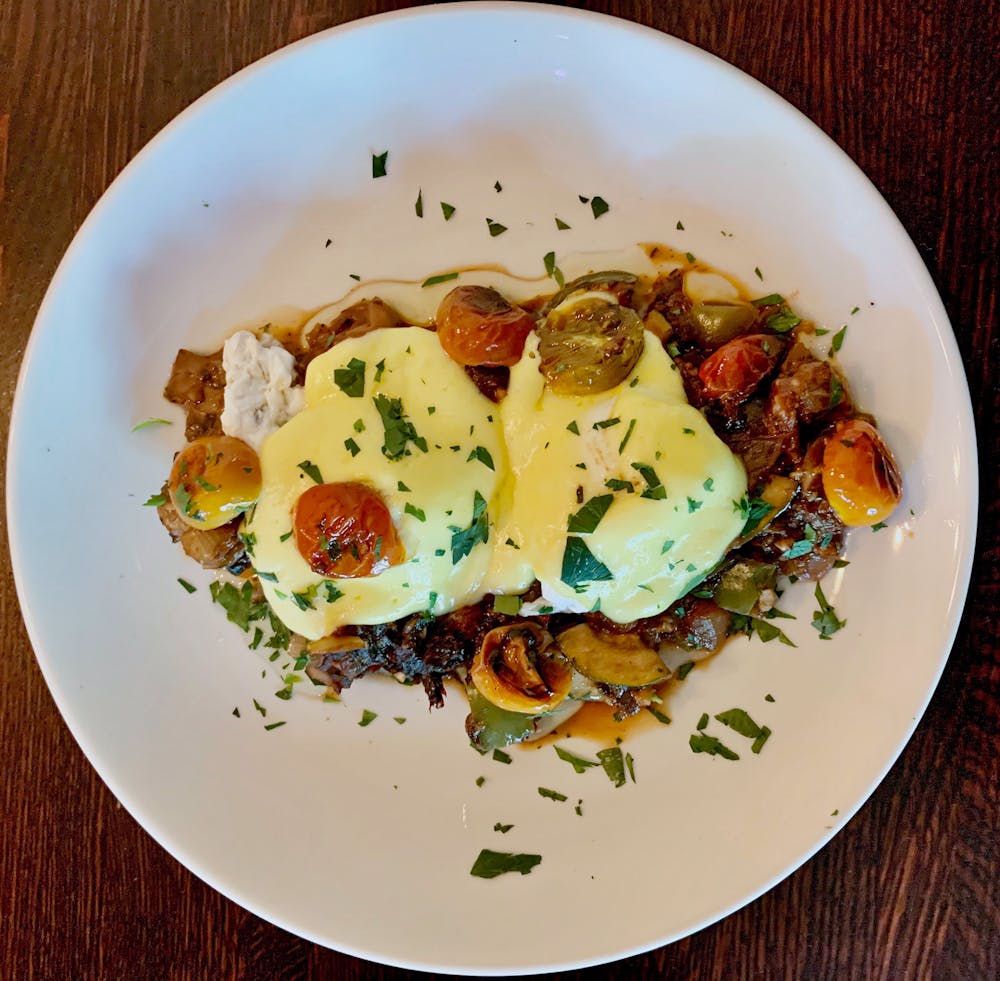 Don't forget to check out our Seasonal Pancake! It changes every month and this month it is a Apple Cinnamon Pancake with salted caramel and candied pecans!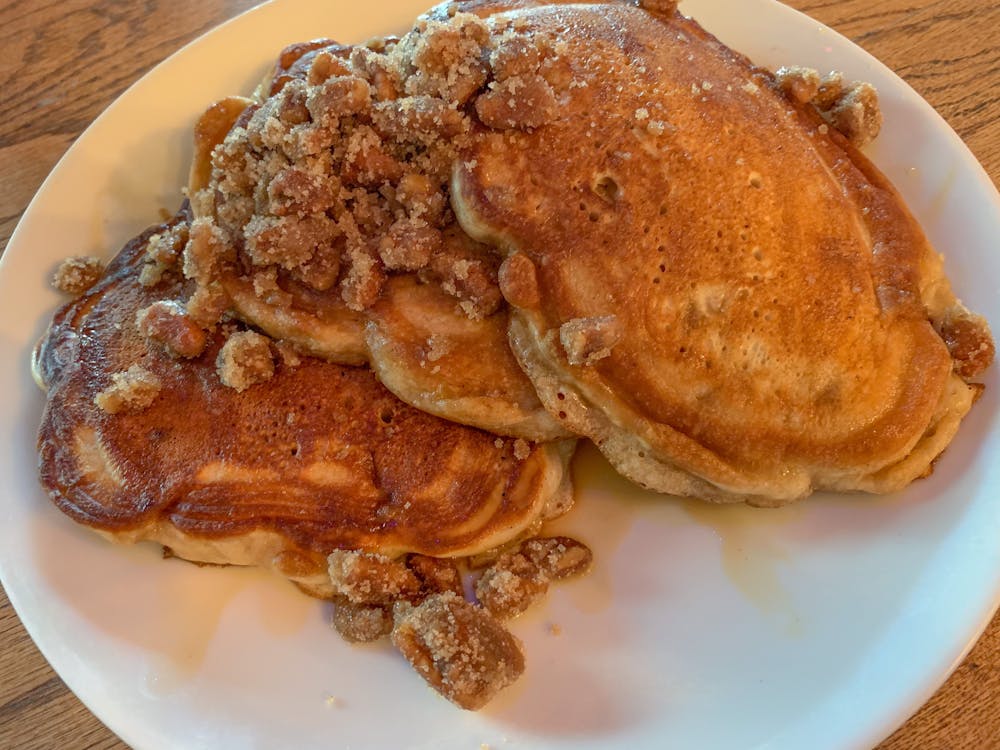 To top off the morning we also offer $3 Bloody Mary's and $2 Mimosas!